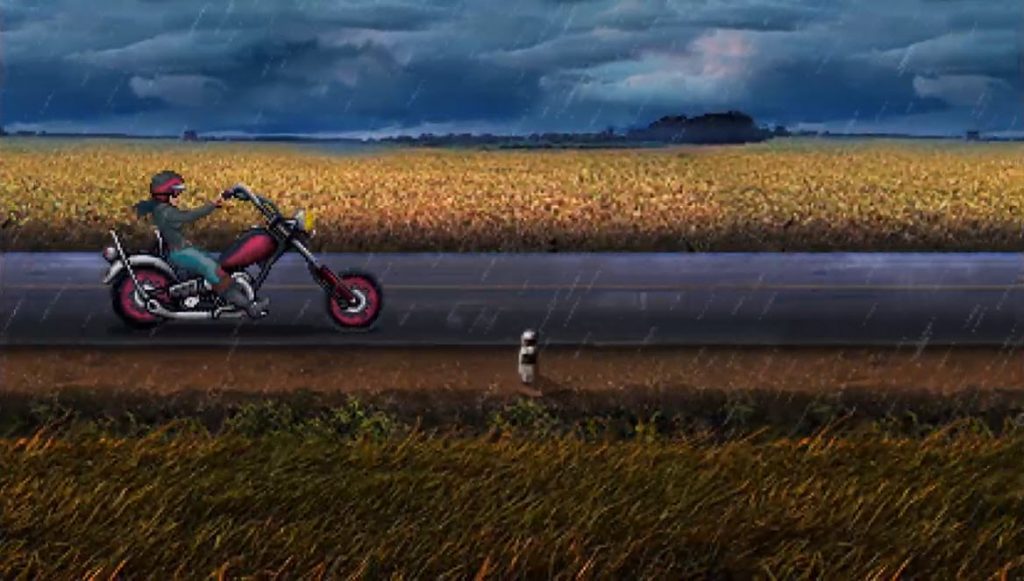 Kathy Rain Director's Cut is Coming in a Few Weeks
I played some of Kathy Rain shortly after it came out a few years ago. It is a solid adventure game fitting in that classic point and click adventure game genre that is all the rage right now. As a former Sierra On-Line fan, these games are my jam when they come out.
And now we have a Director's Cut edition that will bring Kathy Rain to several platforms and add to the already great adventure. You will see more cunning puzzles that will push you to solve them, the ability to put new looks on Kathy's pride and joy motorcycle, and finally the expanded ending will show you that maybe you are not sure of the true ending of Kathy Rain. Note that this is just a short list of the many new changes and enhancements that you will find in the full game.
Kathy Rain Director's Cut will drop for PC, Mac, Nintendo Switch and mobile on October 26th, 2021. While you wait, enjoy a trailer voiced by Kathy Rain's own voice artist, Arielle Siegel. Check it out below.