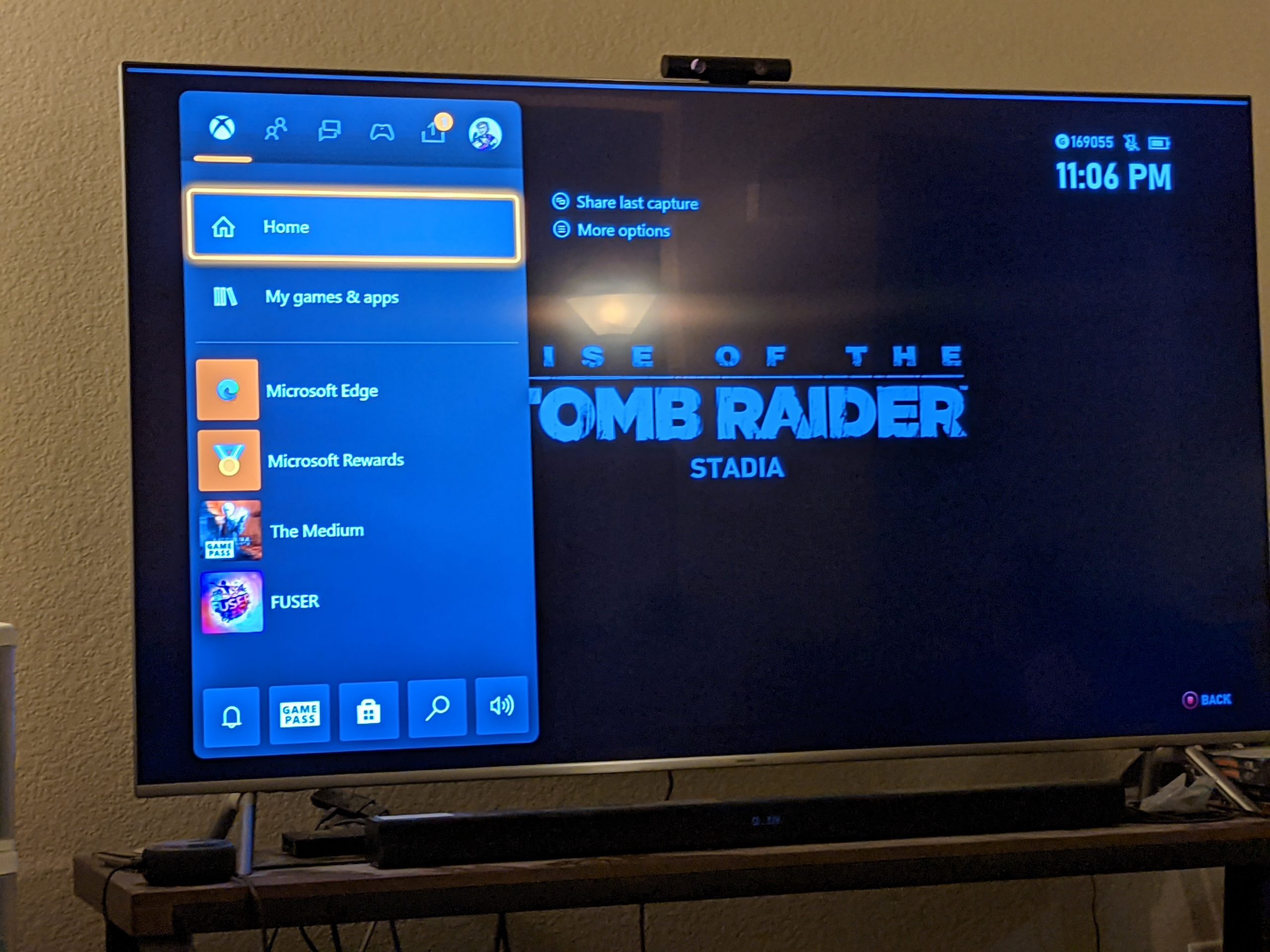 You Want Some Stadia on Your Xbox
As someone that sits in the Early Alpha ring for Xbox console updates, I have to admit that it can have some great highs, but some awful lows. One day, I get to see a new storefront ahead of others, but then the next update breaks my Youtube TV app and I have to watch TV on my PlayStation for a few days until it is fixed in the next update. It also means that every time I turn on my console, it is like a game of Russian Roulette, wondering if I am going to have a 4GB update waiting for me, instead of actually getting to play a game or watch something.
Occasionally however, we are graced with a great thing by mere accident. That accident seems to be the new alpha version of Microsoft Edge that is currently being tested on the Early Alpha Xbox updates. It seems that this new update will allow you to do some things you would not expect from one of the big console manufacturers. In this case, it has allowed me to use my Google Stadia Account via my Edge browser on my Xbox Series X. I went ahead and tried out a couple of games like Spongebob Squarepants: Battle for Bikini Bottom Rehydrated Edition and Rise of the Tomb Raider.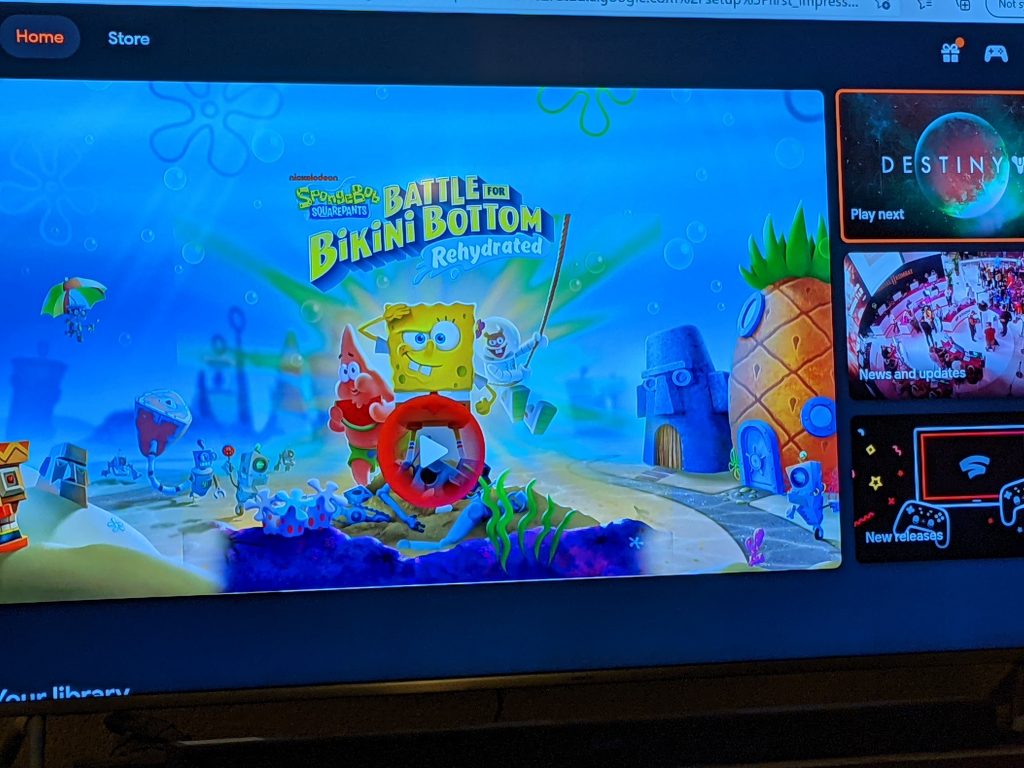 Of course, being able to load Stadia games is one thing – how they play is the far more important question. And I can say that from playing both of these games, the performance is pretty dang great. Full disclosure here, but I am working with a full gigabit fiber connection here so that might be part of the reason why the performance was silky smooth. When I tried it on my work network (yes, I have an Xbox in my office at work, doesn't everyone), and the performance was less than great. I factor that into some of the protocols I have in place at work along with the amount of network traffic interfering with the stream.
I will say that there are some quirks to using Stadia this way. If you do not have a keyboard hooked up to the Xbox, there is no good way to exit the game if there is no Quit Game functionality built into the game. I spent 20 minutes trying to find a wired USB keyboard in my house to allow me to hit the ESC key in order to get out of full screen in Spongebob Squarepants. It seems I cannot find a way to bring up the Stadia overlay menu right now either. The button to open the options menu in Microsoft Edge on Xbox is bound to the Options button, but that is used in most games, so it has not worked so far. But hey, it can't be 100$, right?
It also seems that Stadia is not the only thing that works this way on the Edge browser on your Xbox platform. It appears that you can run a Steam client this way, or even Amazon Luna, which also runs in a browser.
It is crazy that Microsoft is currently allowing this, but maybe they are cool with this as you have already purchased the console. It also seems to live up to Phil Spenser's mantra of just allowing players to play their games how they want to play them. I mean, it is just another bullet point to add on the feather of what you can do with an Xbox console. So enjoy and let me know if you get any other service, or even Google Stadia working on your console!