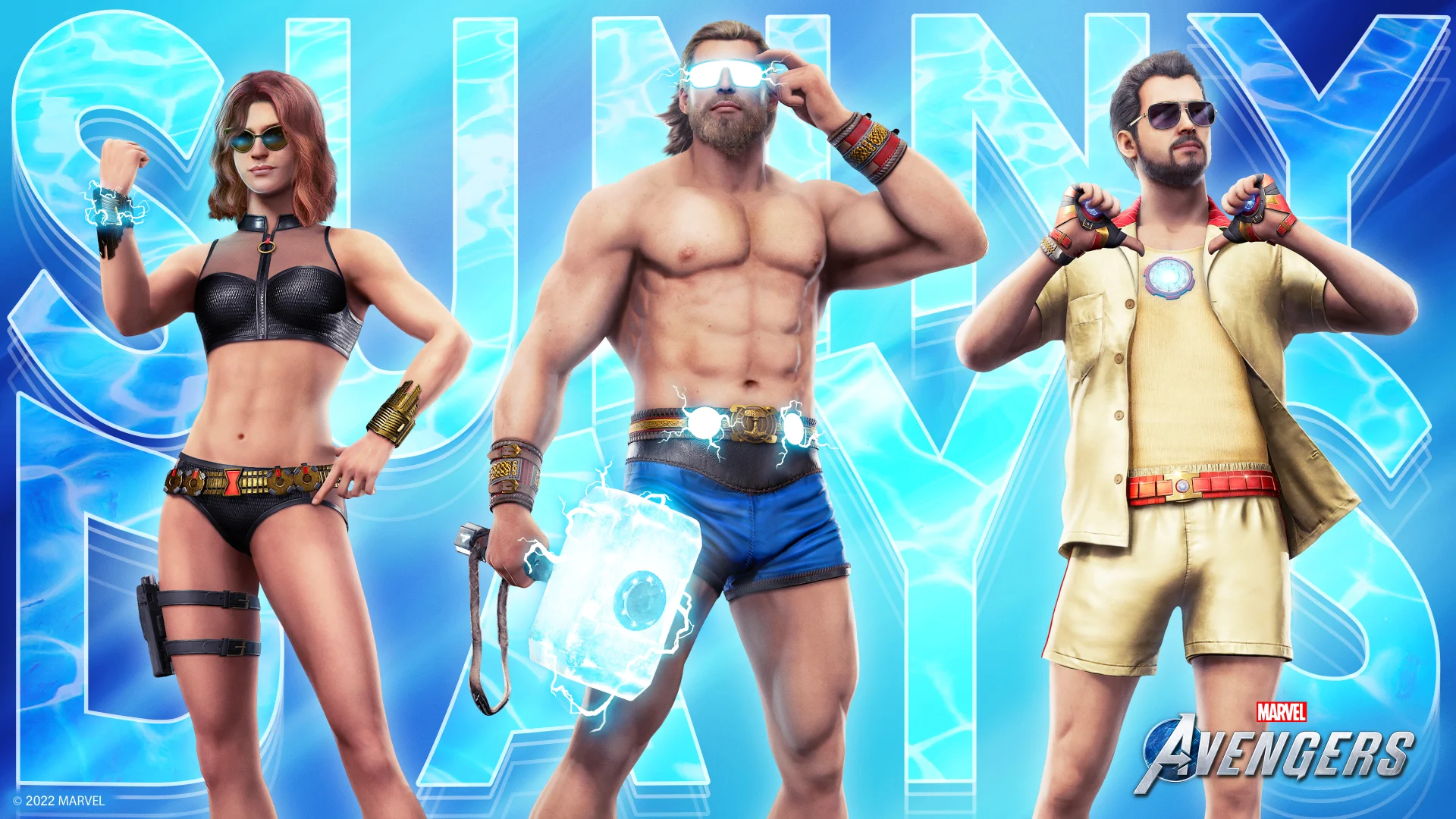 Swimsuits and Pride Banners Come to Marvel's Avengers
I have been on the record about my enjoyment with Marvel's Avengers. I know that others have not been as on point with the game, but it seems to have a small, but dedicated following. I mean, it has to be doing something right as it continues to put out cosmetics that can be bought, and this week is no different. It seems that Crystal Dynamics and Square Enix decided to channel their best Dead of Alive spirit and will be putting out a swimsuit package for Thor, Iron Man and Black Widow. The suits will be out in a few weeks and as always, can be purchased with real money, or with a ton of work in game.
It isn't all beach themed this week, as there is a new banner that came out that celebrates Thor: Love and Thunder which looks kind of cool. This one is free for anyone via the marketplace so grab the freebies while you can. There are also new Pride themed banners that can be unlocked, but you will have to go to the PlayAvengers website and enter the following code: AYO+ANEKA4EVER. Doing so will get you the Pride banners found below. Please note that you will need a Square Enix account to get these free banners.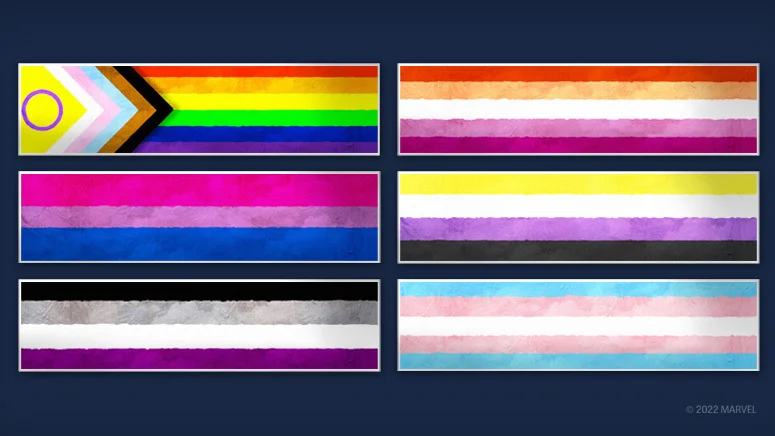 You can play Marvel's Avengers on PS5, Xbox Series X/S, Google Stadia, PS4, PC, Xbox One, and currently on Xbox Game Pass.