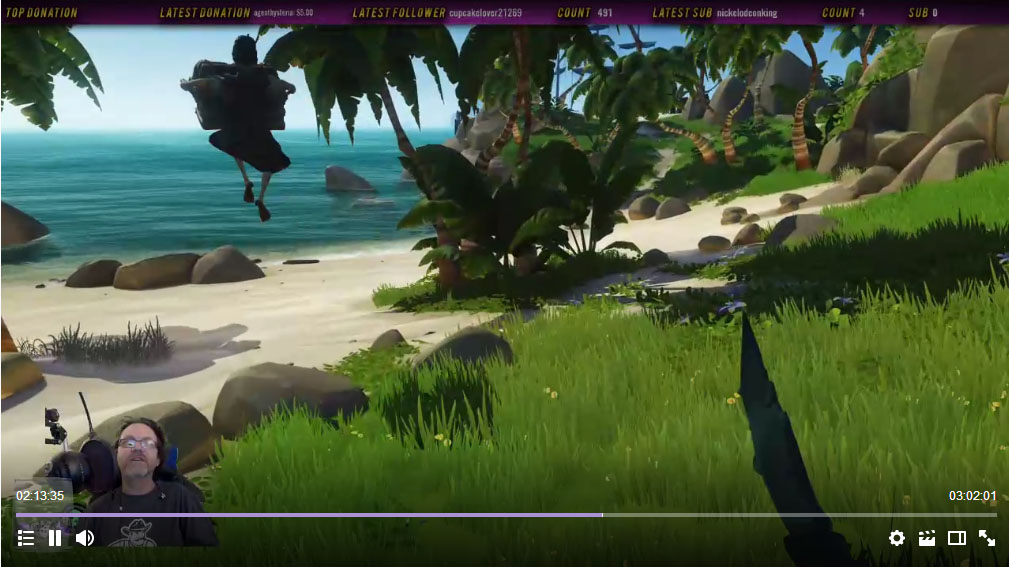 Sometimes, Stream Audio Can Bite Me
When I stream with friends from Twitch, I am normally streaming and capturing audio from Discord. However, we have a new partner that we stream with for Sea of Thieves, and it requires us to use Xbox Chat Audio. Now, I love Xbox Audio as I think it is good quality audio and it works pretty flawlessly. My problem comes when I am trying to mix it into my Twitch stream.
This became my problem today as for some reason, I could not get my Xbox Chat audio to mix into my stream, no matter what I did. I had it working the last time I did my stream, but today, it was just a lost cause. I am okay with that, but it is frustrating as I look at my post stream video and I see that I have myself talking and there is no response from anyone.
Anyway, this is more of a vent, but it is also a warning to make sure that you are checking your audio when you are streaming as you will find out later that things might not have gone they way you had hoped.
Watch Its Sea of Thieves Saturday with @arbesa @sevaskyr #TheGrizzlyNation #QuestMode from mclazyj on www.twitch.tv