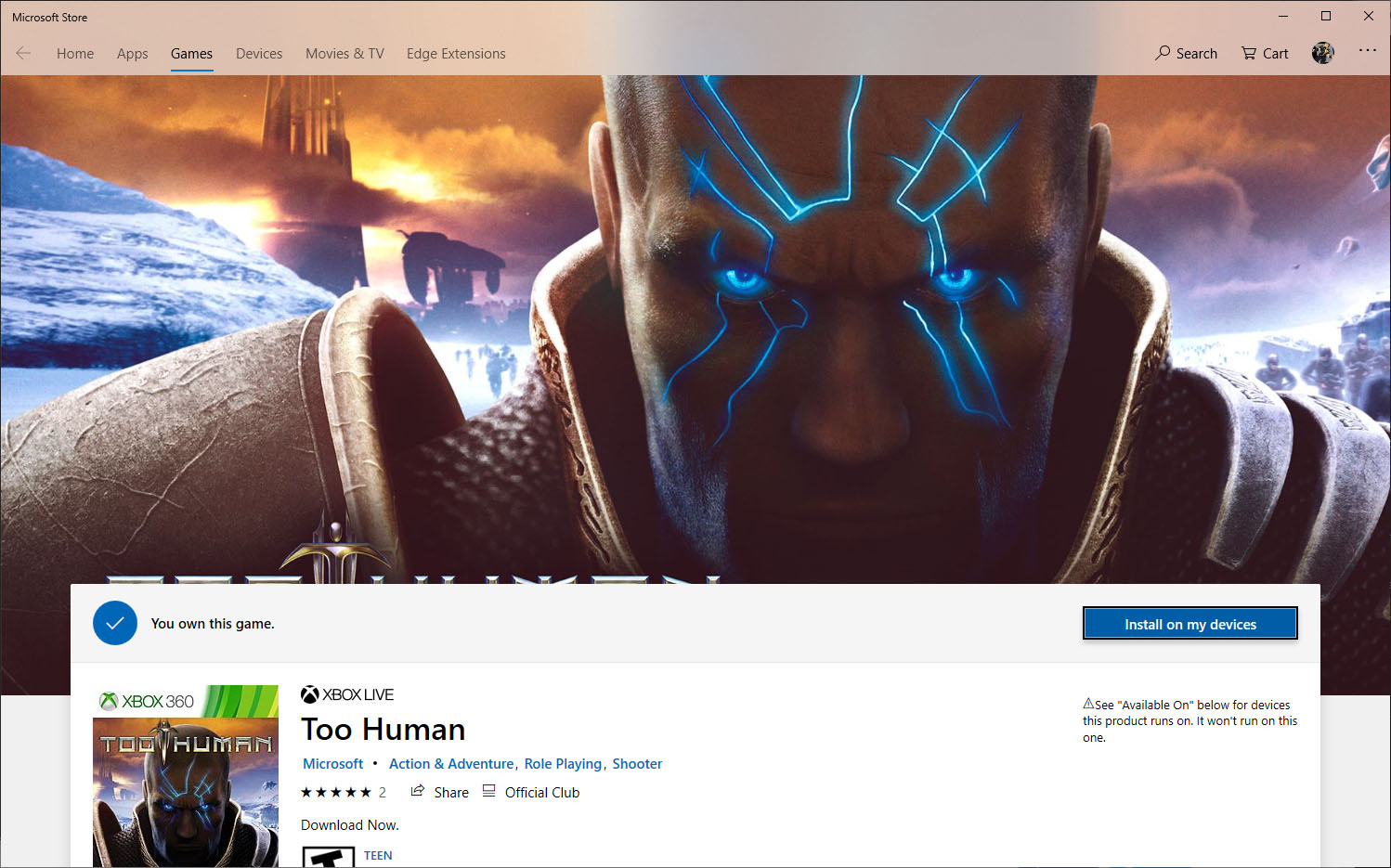 Were You Wishing Too Human Was Free
This is just a public service announcement but I wanted to get the word out that Too Human is now on the Xbox One Backwards Compatibility list, but more importantly, it is available for free.
Sure, the game got bounced around a bit at launch, but for free, I think it is worth trying the game out. I mean, what have you got to lose for the low, low price of free. I played through a chunk of that game with a friend of mine in co-op and we had a great time going through the world. Sure, it lacks a ton of depth, but you can see that the pieces are there to set up a cool story moving forward. Sadly, it never ended up happening.
And hey, if you hate the game, it is easy enough to delete the game and forget you ever played it.