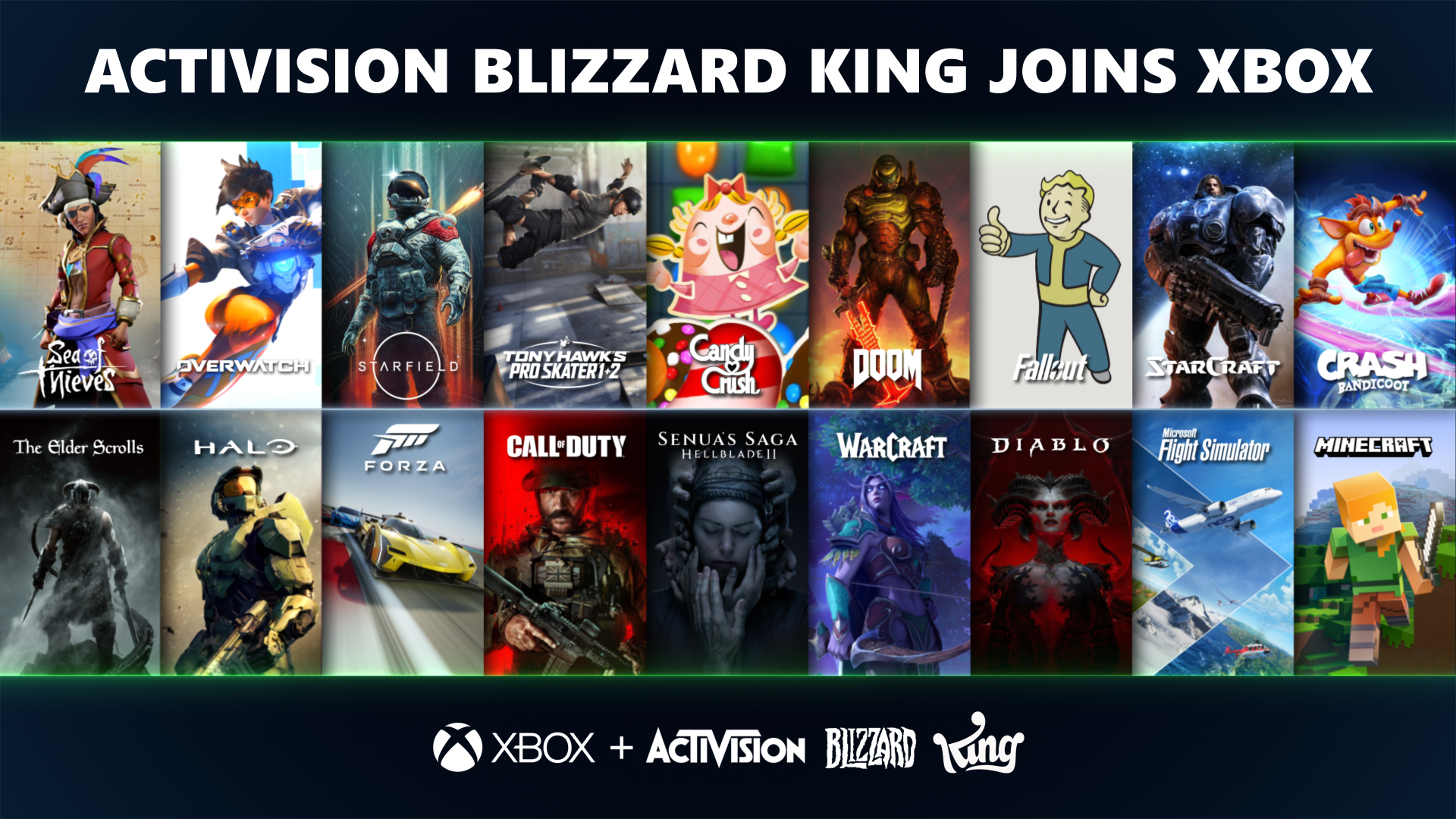 After 21 Months Microsoft Finally Closes Deal with Activision Blizzard
It was a long, winding road to get here, but the last barrier in the way was cleared in the UK, and Microsoft can finally close the deal to acquire Activision Blizzard. With the deal now closed, we have to start addressing what the deal will mean to other platforms, Game Pass and future new IP development.
What we do know is that the deal closed at $68.7 billion US dollars and will leave Bobby Kotick in place until at least some time into 2024. It gives Microsoft ownership to some of the biggest franchises in gaming, starting with the flagship title in the deal, Call of Duty. It also lead to Phil Spencer making some comments about older, dormant franchises like King's Quest, Guitar Hero and Hexen (wow, that is a deep pull).
The bigger idea from the deal is that it opens up a ton of new titles to come to the Xbox Game Pass program. As a rule so far, all new releases from the first party release date and date on Xbox Game Pass. This could be very interesting next year when it comes to the 2024 Call of Duty title, which is rumored to be dropping on Game Pass when it launches. That in itself becomes a huge selling point for Game Pass and consoles if you can get Call of Duty with your monthly subscription fee.
Microsoft has stated that it will start addressing Activision Blizzard titles coming to Game Pass soon, but it also said that nothing will happen until 2024 in regard to adding titles to Game Pass. But the thought of having every Call of Duty title released from the Xbox 360 forward on one platform and playable under Game Pass is a huge thing. It is not all Call of Duty, as you have other titles like Diablo, Starcraft, Warcraft, Tony Hawk and more that could be dropping sooner than later. There have also been some hopeful people on Twitter that want to see Microsoft work out deals to bring some of those classic Spider Man titles back to the console via Game Pass. Not sure if that will happen, but it is an interesting thought. Personally, I would love to see more people play Marvel Ultimate Alliance, which could also drop onto Game Pass in the future. There is just a plethora of titles that could beef up the Game Pass service moving forward.
With this deal closing, it seems that Xbox gamers that have felt wanting more in recent years, may have a cup of riches coming to them starting next year with this deal closing.