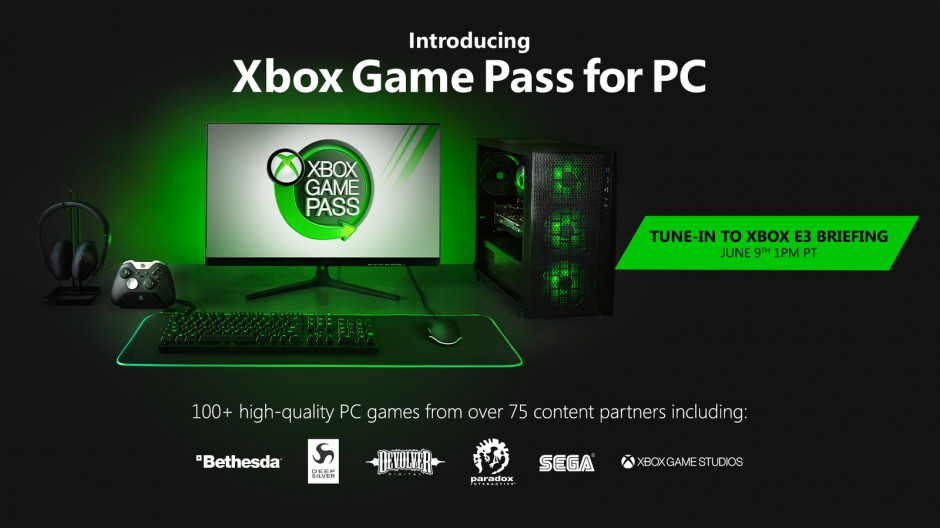 Microsoft Talks Game Pass for PC and the Return of Win32
A few months ago the president of Microsoft, Satya Nadella, mentioned that Xbox Game Pass would be coming to PC at some point. However, he did leave out the details of how this would work on PC. I mean, let's face it, the UMP platform and the Windows Store has not exactly been hitting it out of the park in regards to game titles finding there way over there. So how exactly was this going to work.
Well, now we know as it seems Microsoft has relented on the idea that only UMP programming titles can be published to the Windows Store, and they are going to allow Win32 titles to the Windows Store according to a post by Phil Spencer over on Xbox Wire. It seems that Win32 apps will now be able to be advertised and posted on the Windows Store. Expanding on this, Microsoft is also going to be posting titles on other platforms like Steam. Coming first will be titles like Gears of War 5, all the Age of Empires titles and 18 other Microsoft PC titles.
Not to be lost in all of this was the expansion on details for the Xbox Game Pass on PC. Microsoft will be launching the service with over 100 PC titles, coming from developers like Deep Silver, Devolver Digital, Bethesda, Sega and Paradox to name a few. Also, Microsoft will be continuing the practice of releasing all Xbox Game Studio titles on the service. Lacking in the details were when this service would be launching, if all these games will support all the Xbox features that current UMP titles support or even if you will have to pay for this service separately from your current Xbox Game Pass.
It does sound like we will get some more details about these items and more at the Microsoft E3 2019 briefing coming on June 9th, 2019 at 1PM.